Prisma SD-WAN ION 3108V

Virtual Instant-On Network (ION)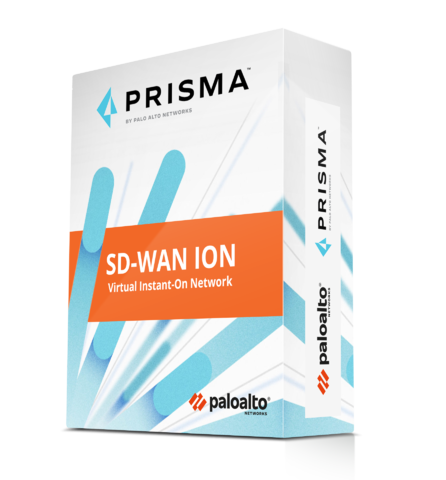 Palo Alto Networks Products
Click here to jump to more pricing!
Overview:
The Prisma SD-WAN Instant-On Network (ION) models of hardware and software devices enable the integration of a diverse set of wide area network (WAN) connection types, improve application performance and visibility, enhance security and compliance, and reduce the overall cost and complexity of your WAN. Built with the intent to reduce remote infrastructure, Prisma SD-WAN enables the cloud-delivered branch.
Enterprises have traditionally deployed multiprotocol label switching (MPLS) networks, using hardware routers, to connect branch offices to centralized data centers. With cloud adoption on the rise, end user applications like videoconferencing and office productivity solutions are increasingly delivered as cloud services. Legacy WAN architectures have debilitating limitations when organizations attempt to migrate to the cloud or utilize commodity internet connections in their branch offices. For SD-WAN, you need a networking solution that:
Steers traffic and defines networking and security policies from an application-centric perspective, rather than a packet-based one.
Minimizes manual operations and enables agile DevOps deployments via API integrations.
Supports the cloud-delivered branch architecture by enabling all branch infrastructure, such as networking and security, to be delivered from the cloud.
Software Subscriptions
Prisma SD-WAN is licensed as a branch by bandwidth, or with unlimited bandwidth for data center deployments. A software subscription must be selected for each ION device deployed. Options for software subscriptions include 25 Mbps, 50 Mbps, 150 Mbps, 250 Mbps, 500 Mbps, 1 Gbps, 2.5 Gbps, and data center.
Pricing Notes:
Pricing subject to change without notice.