CN Series Firewall

Tomorrow's security controls all container traffic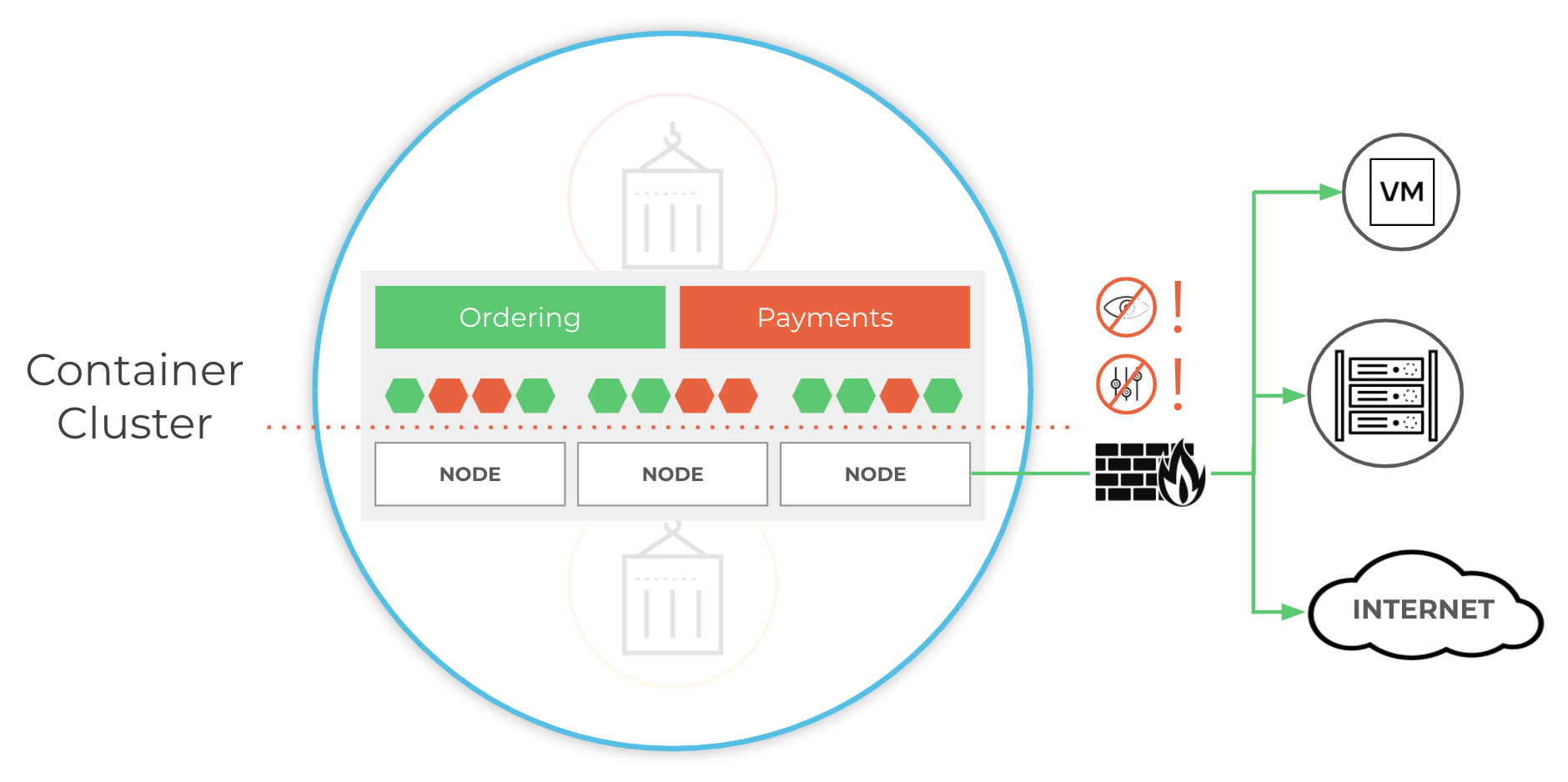 Protect inbound, outbound, and east-west traffic between container trust zones and other workload types in your Kubernetes environment today–without slowing the speed of development.
---
Get unprecedented container traffic control
Keep cloud native applications nimble and secure with the industry's first ML-powered, next-generation firewall built specifically for Kubernetes environments. Immediately gain deep layer 7 visibility into container traffic and enforce threat prevention policies to protect allowed traffic across Kubernetes namespace boundaries. Palo Alto Networks CN-Series container firewalls make the most of native Kubernetes orchestration by integrating firewall deployment directly into your DevOps workflow--a single command is all it takes for simultaneous deployment on all nodes in a Kubernetes cluster.
Make Kubernetes network security constant and consistent
CN-Series container firewalls help network security teams safeguard developers by enabling threat prevention in Kubernetes environments.
Gain visibility and control
CN-Series provides full layer 7 traffic visibility, including container source IP of outbound traffic--and detects and prevents threats sneaking into allowed traffic traveling between namespace boundaries.
Streamline DevOps security
CN-Series firewalls offer frictionless deployment directly intoDevOps workflows. YAML file configuration seamlessly establishes deployment as part of the overall Kubernetes orchestration process.
Boost overall security posture
CN-Series firewalls enforce enterprise-level network security and threat protection in container traffic--and elevate the overall security posture by sharing Kubernetes contextual information with other Palo Alto Networks firewalls.
Reduce time and effort
CN-Series use Panorama as a single console to manage all network security components and firewalls, whether physical, virtual or container form factors.
Request a personalized demo
Skip the line and get a demo tailored to you. A PaloGuard representative will contact you shortly to schedule a personalized demo.
---
Want to Learn More about CN Series Firewalls? Contact a Palo Alto Networks Specialist today!