Cloud Next Generation Firewall

Best-in-Class Security for AWS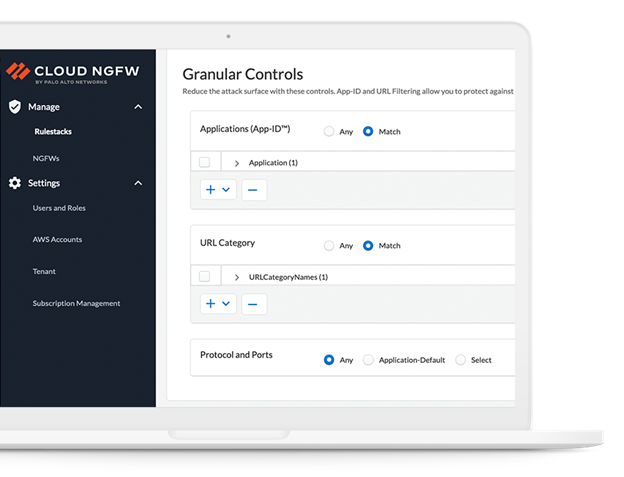 Protect AWS deployments with unparalleled simplicity. Best-in-class network security delivered as a managed cloud service by Palo Alto Networks is here.
Simplify cloud network security
No need to build and maintain your own NGFW infrastructure. With a few clicks, Cloud NGFW is deployed with built-in resiliency and scaling based on your traffic demands.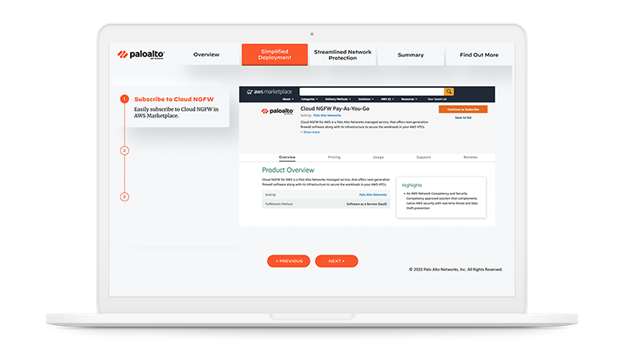 Move and protect fast
Take advantage of the expertise of both Palo Alto Networks and AWS. The managed Palo Alto Networks service is easily procured in AWS Marketplace.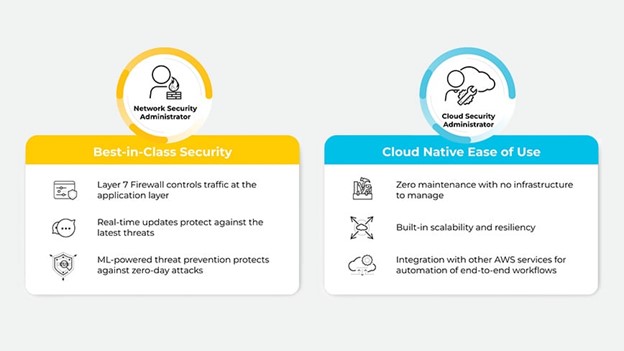 Take Zero Trust to the Cloud
Cloud NGFW aligns with Zero Trust. It enables secure application access, inspects all traffic, helps enforce least-privileged access – all while detecting and preventing advanced threats.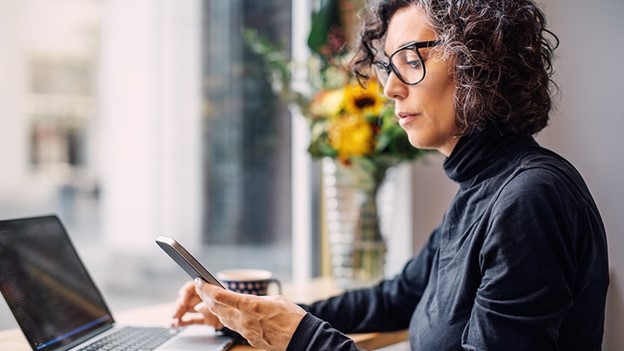 No infrastructure to manage
Automated Cloud NGFW dynamically scales with network traffic and meets unpredictable throughput needs with AWS Gateway Load Balancer (GWLB) for on-demand high availability and elastic scaling.

Attain cloud security in minutes - Skip lengthy deployment. Get up and running in minutes, even when setting up must-have rule stacks and automated security profiles
Integrate security with your AWS workflows - Leverage security designed for the way you work with AWS: full integration into AWS onboarding, monitoring, logging and more.
Rely on best-in-class security - Gartner lists our NGFWs as highest in execution and furthest in vision – and a Leader in Network Firewalls for the tenth time in a row.
Get seamless AWS Firewall Manager integration - Cloud NGFW helps stop known and unknown attacks across AWS deployments and VPCs easily and in real time.
Built for cloud acceleration
Consistent firewall policy management - Discover security automation and support for API, CloudFormation, and Terraform to help speed end-to-end workflows.
Gain breadth and depth
Easily leverage NGFW leadership - Our ML-powered threat analysis engine secures a staggering number of transactions across the world every day.
WEB ATTACKS STOPPED - 40% More
WEB THREATS BLOCKED/DAY - 12+ Million
EVASIONS BLOCKED - 100%
Secure AWS VPCs
Network-based threats are constantly morphing.Cloud NGFW can automatically stop malware, command-and-control (C2) attacks and vulnerability exploits – all while controlling traffic across VPCs.
VPC to VPC traffic - Bypass inserting complex legacy IPS appliances to safeguard cloud workloads. Get advanced segmentation and threat prevention.
Defeat zero-day attacks - Use one-of-a-kind capabilities. Inline deep learning stops zero-day web-based attacks in real time, not after the fact.
Halt intrusions and evasions - Cloud NGFW stops web-based attacks, vulnerabilities, exploits, and other known evasions like sophisticated file-based attacks.
---