Palo Alto Networks Cortex Xpanse

Automated Attack Surface Management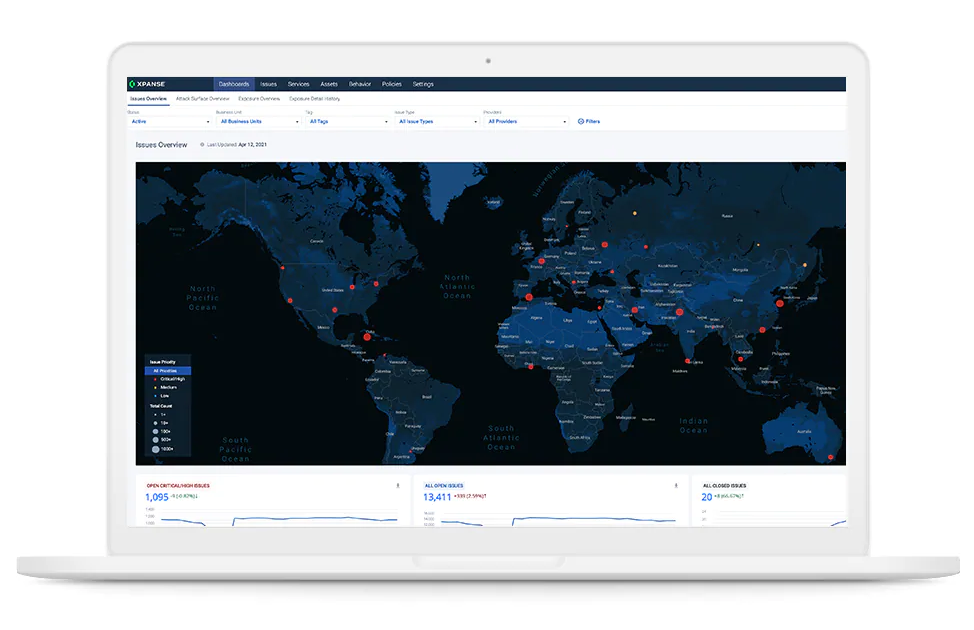 Global Attack Surface Management
Cortex Xpanse is your authoritative system of record of all your global internet assets used to reduce your mean time to inventory (MTTI).
Palo Alto Networks Products
Click here to jump to more pricing!
Meet Cortex Xpanse
Cortex® Xpanse™ by Palo Alto Networks knows your internet, so you can own your attack surface before someone else does.
---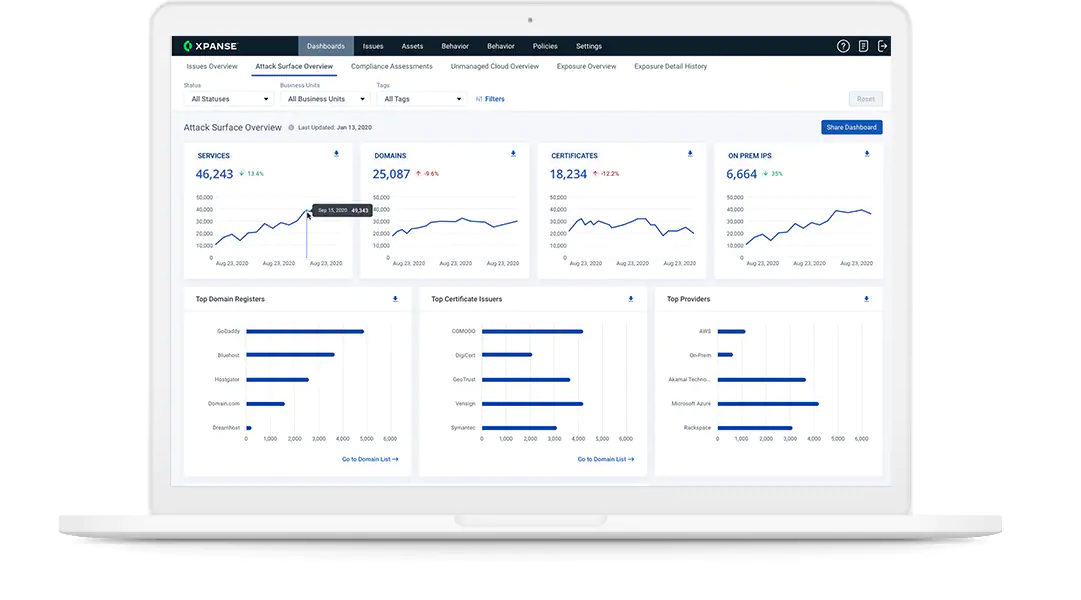 Attack surface management
Provide a single source of truth for all public-facing assets, and synchronize that data across other existing tools – such as VM scanners, SIEMs, SOARs, and ITSMs – to ensure complete network coverage.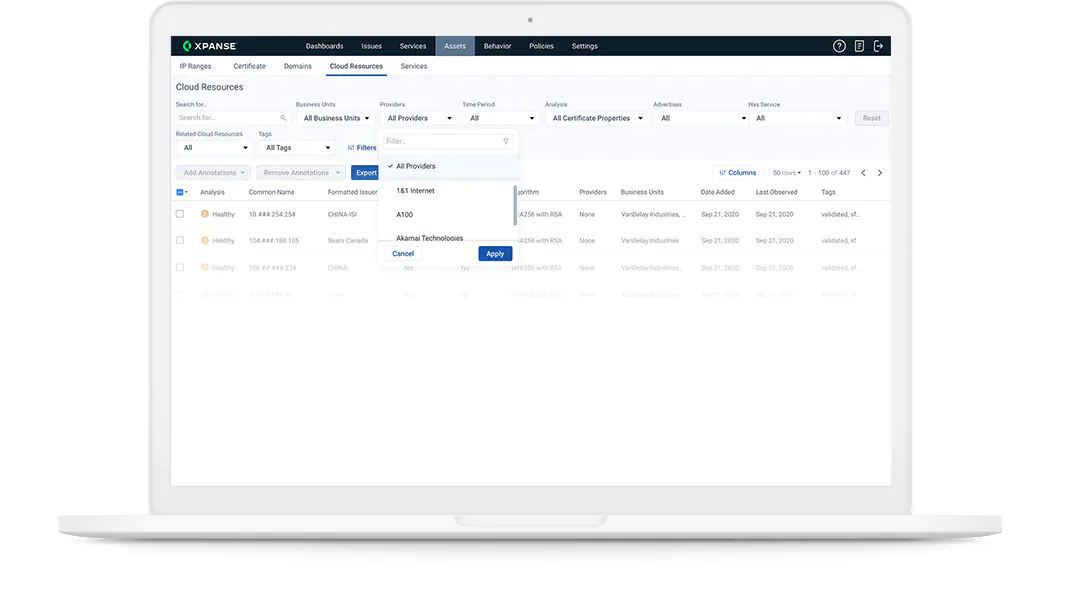 Cloud Security
Independently discover all your cloud assets to manage your asset sprawl. Leverage Prisma® Cloud integration to bring unmanaged cloud assets under control.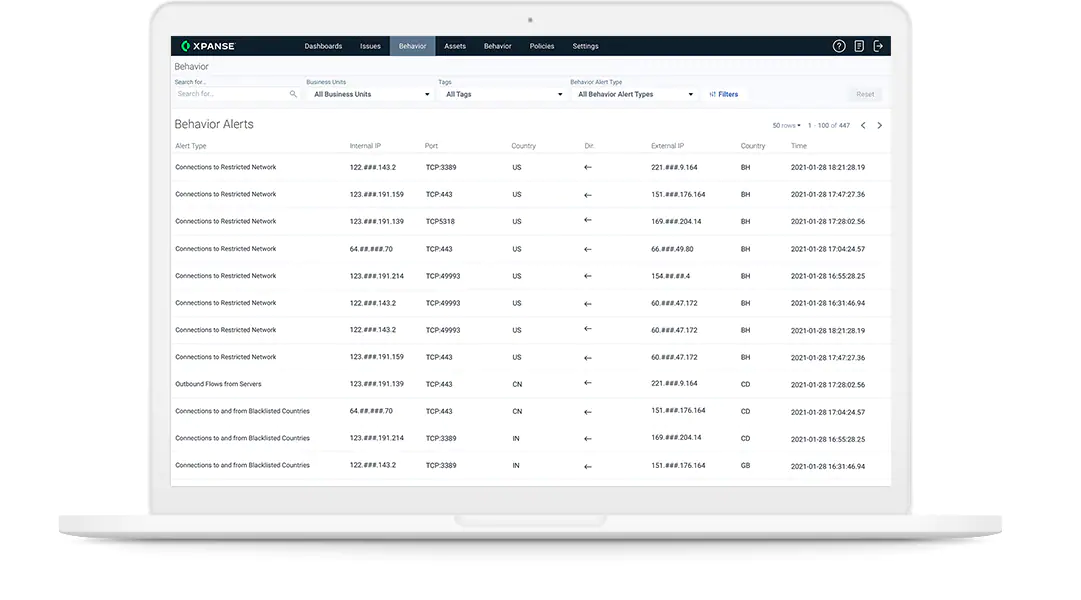 Government
Protect mission objectives by knowing your complete internet attack surface. Meet internet operations management needs with one platform.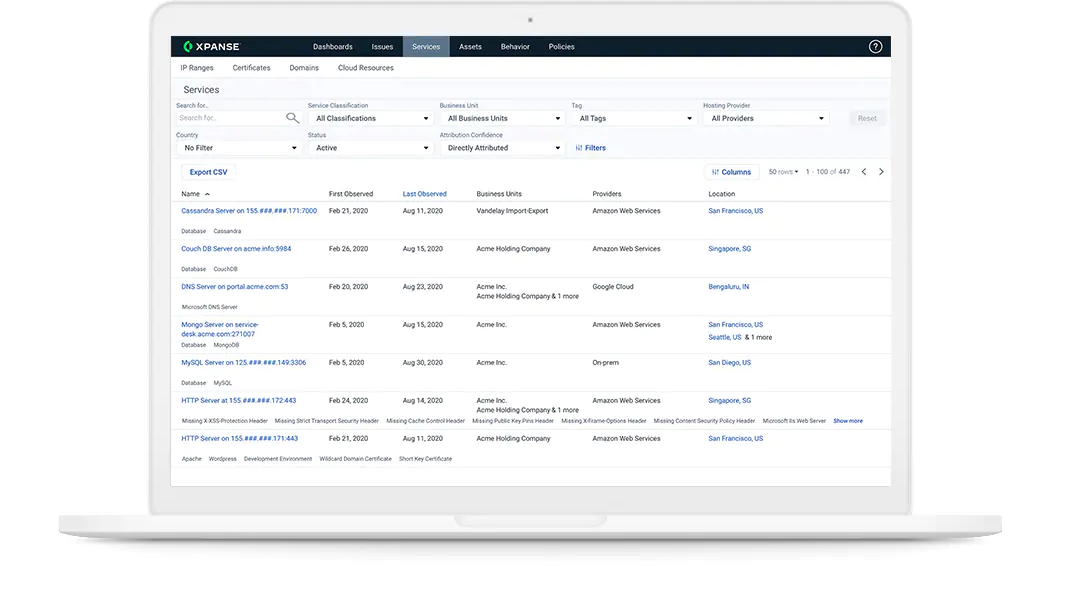 Governance, risk, and compliance
Speed up audit timelines and reduce frequency with a complete real-time view of your external attack surface with compliance dashboards.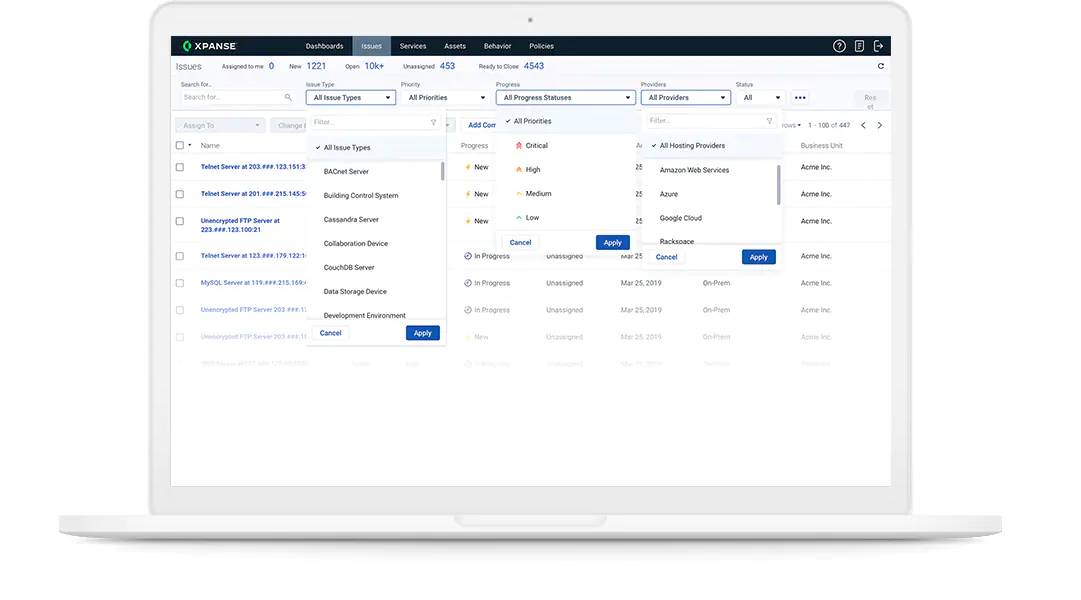 Mergers and acquisition
Perform cybersecurity due diligence on ongoing and historical acquisitions. Accelerate integration of acquired assets or monitor successful decommissioning of divested assets.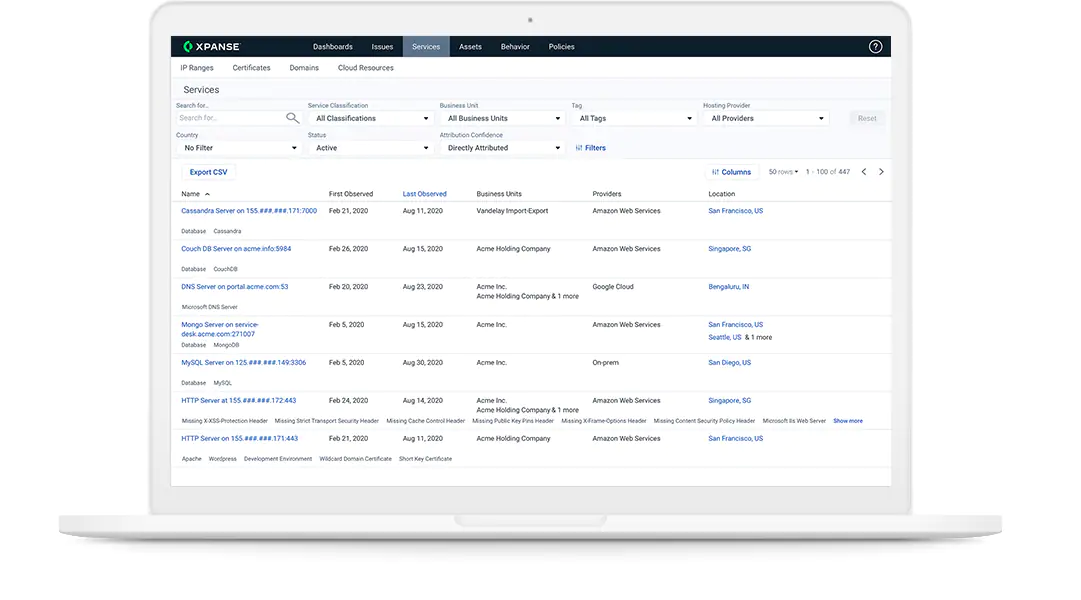 Supply chain
Identify and evaluate security threats facing key suppliers for visibility and contract leverage by surfacing potential exposures and misconfigurations.
---
Discover. Evaluate. Mitigate.
Reduce MTTI with an outside-in view of your attack surface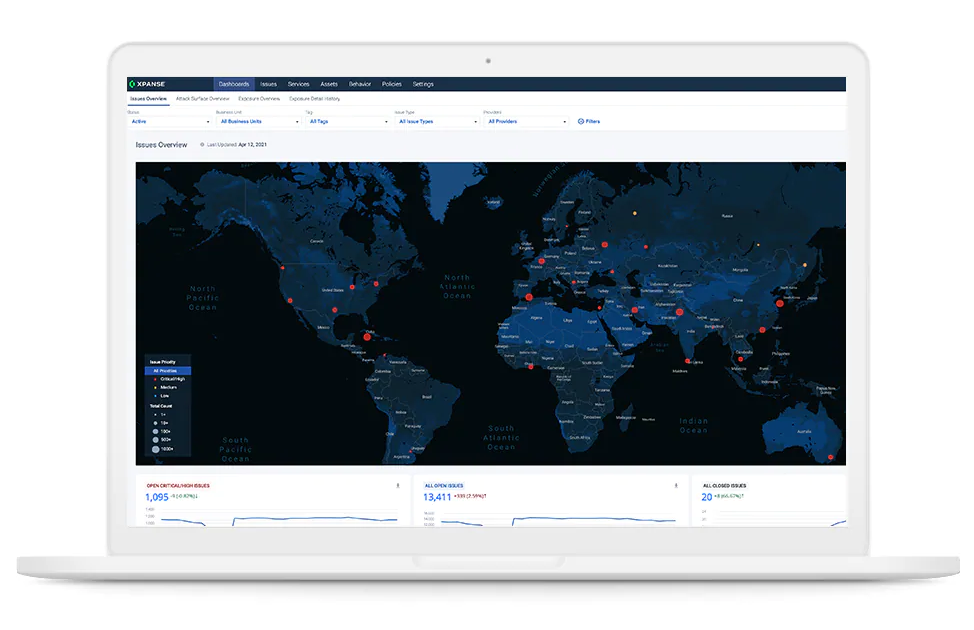 Expander
Identify and attribute all your internet-facing assets for full visibility across sanctioned and unsanctioned assets to map your external attack surface.
Behavior
Analyze global internet flow data between unknown assets without software. Discover connections to Tor and Kaspersky as well as unauthorized C2 traffic.
Link
Continuously identify internet assets, services, or misconfigurations in third parties to help secure a supply chain or identify risk for M&A targets.
APIs and integrations
Use Xpanse APIs and integrations to augment existing data in IT operations or security tools with rich, actionable data to reduce your MTTD and MTTR.
---
Why CISOs choose Xpanse
Industry-leading discovery
Xpanse discovers internet-exposed systems and services no other solution can.
Evaluate risk in real-time
Your network and attack surface are constantly changing. Xpanse continuously monitors for exposures and indicators of compromise.
Seamless integrations
Security teams manage dozens, even hundreds, of tools. Augment your stack with a system of record that integrates with your preferred security solutions.
---
Pricing Notes:
Pricing subject to change without notice.